As a kid, one of my hobbies was reading novels and I could keep myself busy the whole day with that. I always enjoyed reading light novels which involves a little romance, a little drama with a little suspense. Back at home, I have a good collection of novels and they are like my assets and I get little possessive about them at times 😀

With the work load getting on top of my head, this hobby started dying but I still enjoyed buying books. One book that I never thought of buying is Cook Book! It never fascinated me or even attracted my attention. No point for guessing that it changed recently. Since the time I got interested in cooking and started my blog, I have always thought of buying my first cook book but could never think of which one to pick!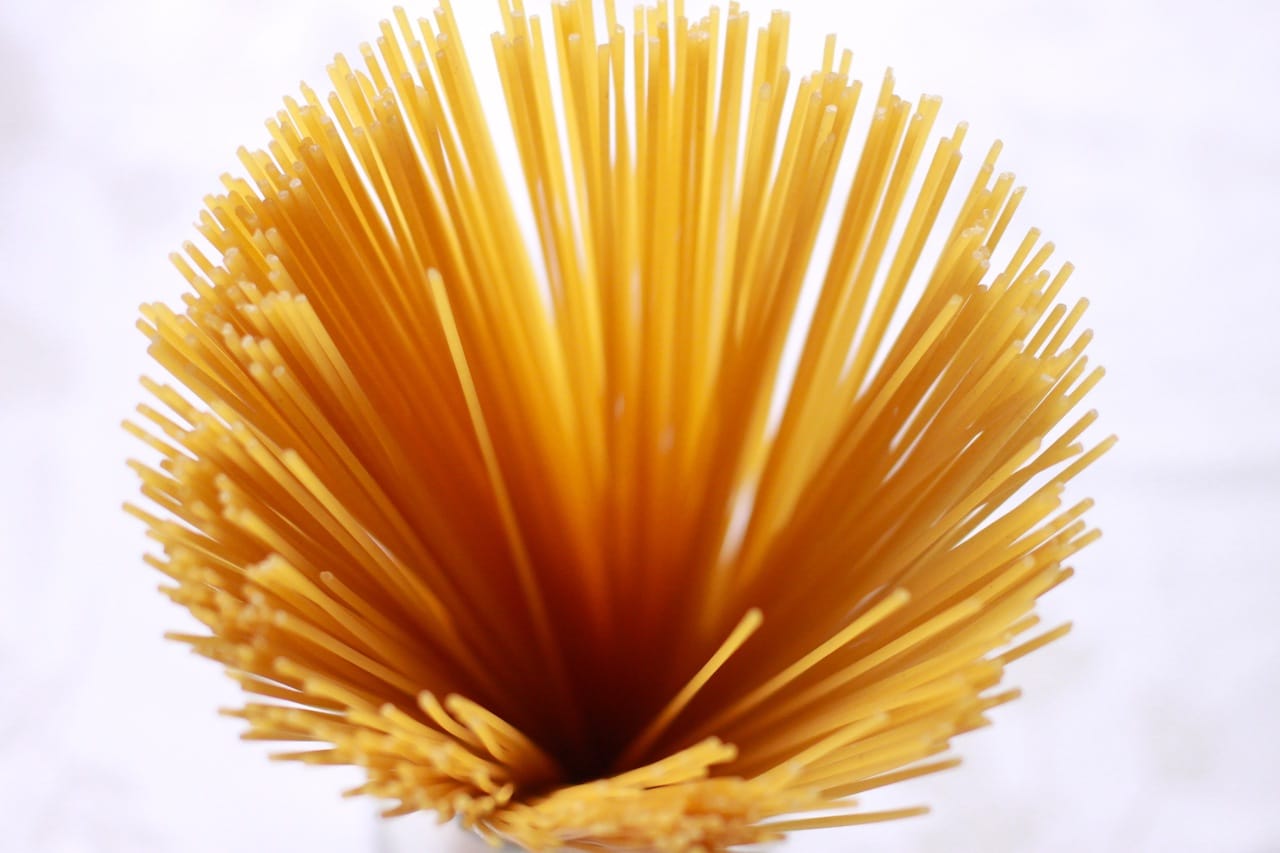 And then on my Birthday, Arvind gave me two surprises 🙂 He baked my birthday cake and gifted me 2 cook books of my favorite chefs. One was of Nigella's and the other one was that of Giada's. I was SO SO happy. Finally, I have a cook book.. Oh no no .. 2 cook books. I used to think that reading cook books could be boring, but I was wrong.. really really wrong. I spent the whole afternoon reading page after page, drooling on the pics and understanding recipes. It was not boring at all!




Today's recipe is from Giada's 'Everyday Italian'. If you have been reading my blog, you would know that I secretly wish I was an Italian and I completely enjoy Italian food! This Pasta dish is so light and so easy to make. It's a perfect dish to welcome Spring! We had it as a main course, but it can be even served as a side dish with some roasted chicken or grilled fish. I wish I could have followed the recipe to the T. Unfortunately, I didn't have basil at home and so, I replaced that with cilantro. It was amazing and we both enjoyed it a lot!


Lemon Spaghetti
Ingredients
½

cup

extra virgin olive oil

½

cup

Parmesan cheese

(freshly grated plus extra for garnish)

½

cup

lemon juice

½

pound

spaghetti

½

cup

cilantro

(use fresh basil, if you have an option)

1

tablespoon

grated lemon zest
Instructions
In a large bowl, whisk oil, cheese, lemon juice, salt and pepper to blend.

In a large deep pot, boil some water with salt.

Add Spaghetti to the pot and cook, stirring occasionally, until tender. It should take about 8 to 10 mins.

Drain the Spaghetti once it is cooked and save the pasta water. You can add this later to moisten the Spaghetti.

Add the Spaghetti to the lemon sauce. Then, add chopped cilantro and lemon zest.

If it's too dry, you can add some pasta water.

Garnish with some more grated Parmesan cheese and serve hot.
Nutrition