People say my little brother and I look alike. We are not twins, just one year apart. He is taller than me, has a smart brain, doesn't talk much and at times, he is very shy. Just like other siblings, we had our moments of cheerfulness, enjoyment, roughness and fights. I still remember the time when our youngest uncle was getting married. We cousins were playing around, making noises, dancing to loud music while my brother was helping dad and my other uncles arranging things for the wedding. He was always the more responsible one and now, in less than a month, my little brother is getting married. He is stepping into another stage of life and I am certain he and his lovely wife would make it a beautiful one.
My tickets are booked, bags are packed and in two days, I would be flying off to home. This time, I have to be the responsible one by helping Mom in shopping, Dad in planning and my brother in whatever he needs from me. Here is the fun part about the wedding date. It's on my birthday (no kidding)! You can't see my face now, but I grin really wide every time I share the news.
Indian weddings are always the big fat kind, where the celebration starts few weeks in advance. We eat a lot of sweets, we laugh non-stop and crack silly jokes in between gift-packing and assembling things. Everyone is dressed in traditional attire, with jewelry and makeup, enjoying, singing or shaking their hips to some latest Bollywood tunes. It gets pretty crazy especially when the cousins, uncle and aunties get together under one roof.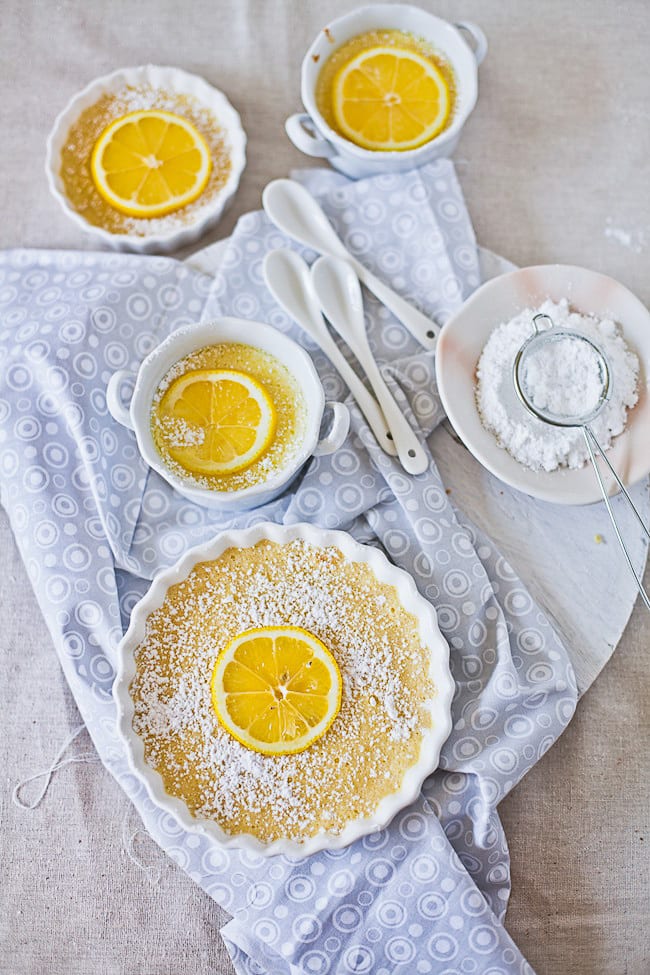 So if you don't see me around for a next few weeks, you will know why! And since it's a tradition to share good news with something sweet, I have this creamy comforting lemon pudding for you. I made this for us as an advanced anniversary treat. Very soon, we would complete 3 years and we will be blowing kisses to each other over the Skype. Sad, I know! I will miss him so much, but I am glad he would join the wedding fun, even if a little late.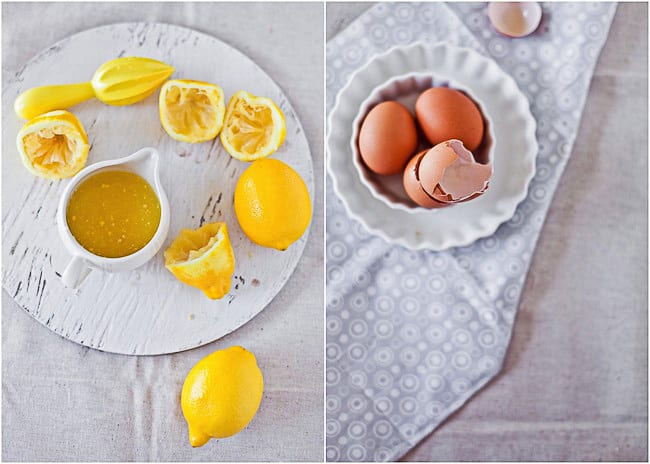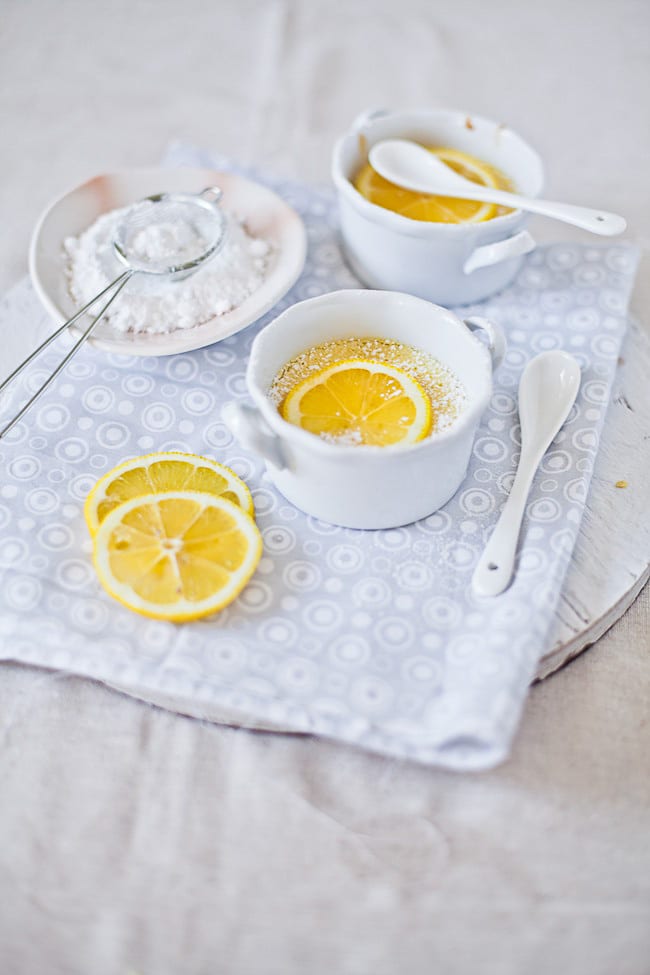 I found the Lemon pudding recipe on Pinterest, which lead me to Jenn's blog and a beautiful moment with her Grandma. It's probably the yummiest lemon pudding we ever had. I needed to save it in my blog for future and I had to pass it on to you lovely foodies. It had a beautiful balance of tanginess and creaminess that can please any palate. I might bake the pudding once again, probably sometime next week, in my mom's kitchen. I think they all would relish the bowl of sunshine as much as we both did.
Lemon Pudding
With a beautiful balance of creaminess and tartness, this lemon pudding from Jenn's blog is easy to bake and is very comforting.
Ingredients
1

tablespoon

unsalted butter

(kept at room temperature)

¾

cup

white sugar

3

tablespoons

all purpose flour

¼

teaspoon

baking powder

⅛

teaspoon

salt

2

eggs

(separated (egg yolk in one bowl and egg white in another bowl))

1

cup

milk

zest of 2 lemons

juice of 2 lemons

powdered sugar for dusting
Instructions
In a bowl, whisk sugar with butter until it's creamy.

Add egg yolk to the bowl and beat until it's smooth.

In a separate bowl, mix the dry ingredients - flour, baking powder and salt.

Mix dry ingredients into the egg yolk bowl and whisk.

Add lemon juice, lemon zest and milk. Whisk again.

Pre heat the oven to 325F and boil a pan of water.

While that's happening, whisk egg white until it foams a soft peak.

Pour beaten egg white to the egg yolk bowl. Using a spatula, very carefully fold the beaten egg whites until it's all mixed together.

Pour the mixture in separate ramekin bowls and place bowls on a baking pan. Pour hot water on the baking pan carefully until it comes half way up the ramekin bowls.

Place baking pan in the oven and bake it for 30 minutes or until it's set on top.

Dust some powdered sugar and serve warm or cold.
Nutrition