When I started my blog 3 months back, I had posted a recipe for Lemon Mint Cake inspired by one of Giada's recipes and that cake became a hit among my friends. Most of my friends tried the recipe and they fell in love with the fact that how easy the recipe is and how tasty the cake turns out. One of my very close friend Deepa became kind of addicted to it 😀 Every other day, she would bake a lemon mint cake.. and I was wondering that if she was not getting tired of the flavor? Turns out she just can't get enough of it 🙂
Now, Deepa is coming to CA, all the way from NJ, to spend a week with us 🙂 Her husband is Arvind's friend and so, you guys can imagine that how excited we all are about the reunion! We girls have everything planned out. What to eat? Where to visit? Which disc to go? What parties to attend!! Everything planned out 😀
Tomorrow, we are going to Yosemite. 3 couples, 1 car, 4 hrs drive .. YAY!! But at the same time, I know I will freeze like crazy. I don't like snow or enjoy cold weather much. I guess that I am too pampered with California weather. I like sunny days 🙂 Anyways, I thought that how about baking a cake which we can enjoy on the way? And since Deepa is the guest, I thought of asking her what kind of cake she wants, hoping she will give me some interesting idea. Guess what, she said.. Lemon Mint cake (in a jumpy laugh-y excited voice) 😀
So, Lemon Mint Cake it is. Except this time, I gave it a small twist. I added almond to it. How cool does it sound?? Lemon and mint for the tang and then, almond for the crunch with grated almond topping.. perfect ! Before I go to the recipe, I would like to say that till next weekend I will be little busy having too much fun, so, I might miss visiting your blogs and responding to emails. In my next post, I will try to share some pics of the fun we had in Yosemite, only if I can take my hands out of the pocket to click some pictures!
Lemon Mint Cake with Almonds
Ingredients
3

eggs

(kept in room temperature)

1

cup

sugar

½

cup

whole almond

(grated to fine dust)

½

cup

almond

(roasted and then chopped roughly for garnish)

1

tbs

baking powder

1

tbs

vanilla extract

1

cup

all purpose flour

(plus extra to dust the baking pan)

1 ½

tbs

mint leaves

(finely chopped)

1

tbs

lemon zest

1 ½

tbs

lemon juice

½

cup

milk in room temperature

½

cup

oil

½

cup

butter

(plus extra to grease the baking pan)
Instructions
Crack the eggs in a big bowl and add sugar. Whisk them till they are smooth and mixed properly.

Add oil and melted butter to it and continue mixing.

Next, add the lemon zest and lemon juice and continue mixing.

Lastly, add the mint leaves and give another big whisk to make sure everything is mixed properly.

Now, in another big bowl, mix the flour, baking powder, almond dust and mix it.

Add the wet ingredients to the dry ingredients and keep whisking until it's smooth.

Add vanilla extract and milk to it and mix everything again to make sure there is no air holes.

Grease the baking pan with butter and dust it with flour.

Pour the batter in the baking pan.

Garnish it with the chopped almond and bake it at 375 F for about 55 minutes.

Enjoy!
Nutrition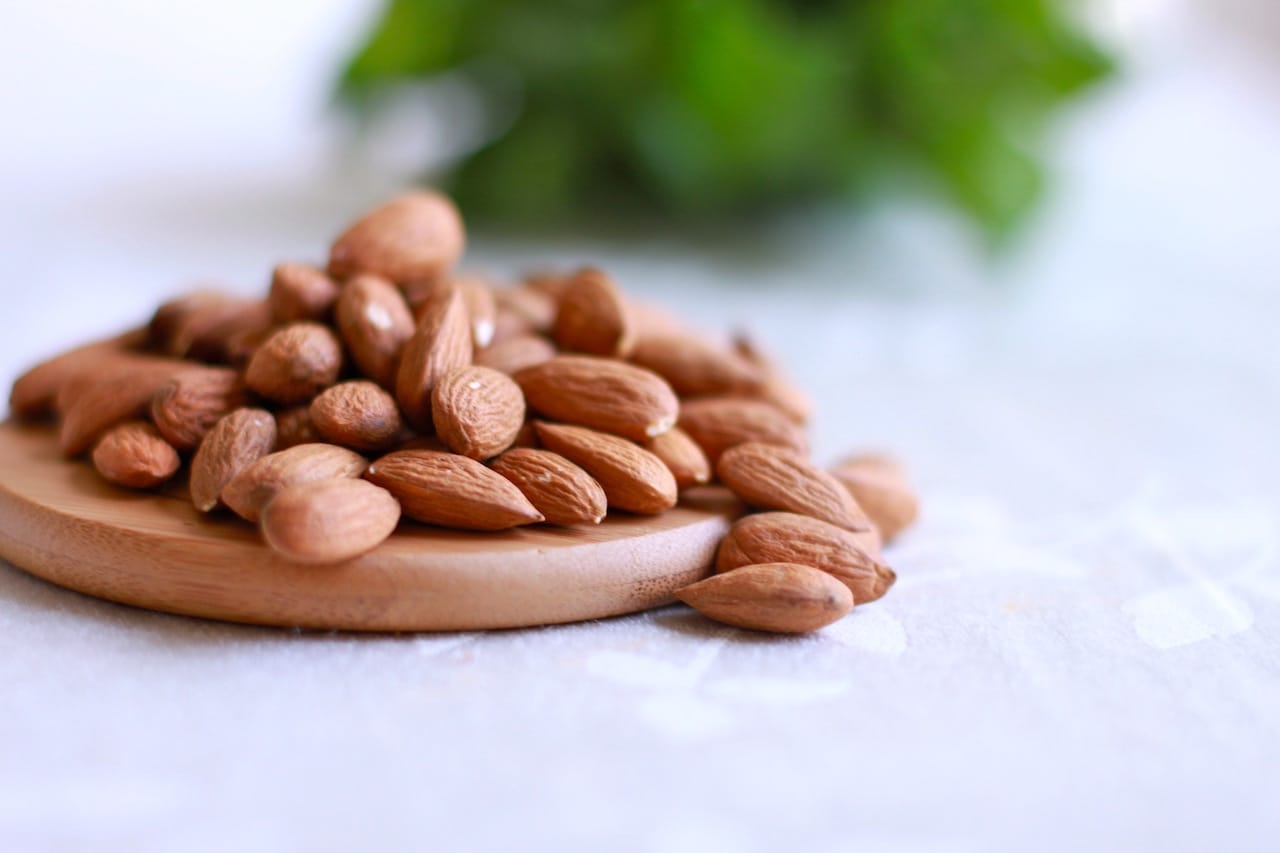 Ok Guys, gotta run now.. her flight will arrive in few hours and I want to be on time to give (((hugs))) when they arrive 🙂
Sharing this with Girlichef