One of my best friends recently bought a beautiful big house. The first thing that caught my attention was her kitchen. Gorgeous natural light! The second thing which caught my eye was the Meyer Lemon Tree in her backyard. I am one of those lemon fanatics who like to add a little citrus flavor in everything. From smoothies to curries to desserts! So, you can imagine my excitement when she showered me with a bag full of Meyer Lemons. These lemons are huge, some of them even bigger than my 50mm lens. If you follow my Instagram stories, you must have seen that story! I instantly started thinking off all those lemon-loaded dishes that I was going to make. But first, it's time for some Green Tea and Mint Lemonade!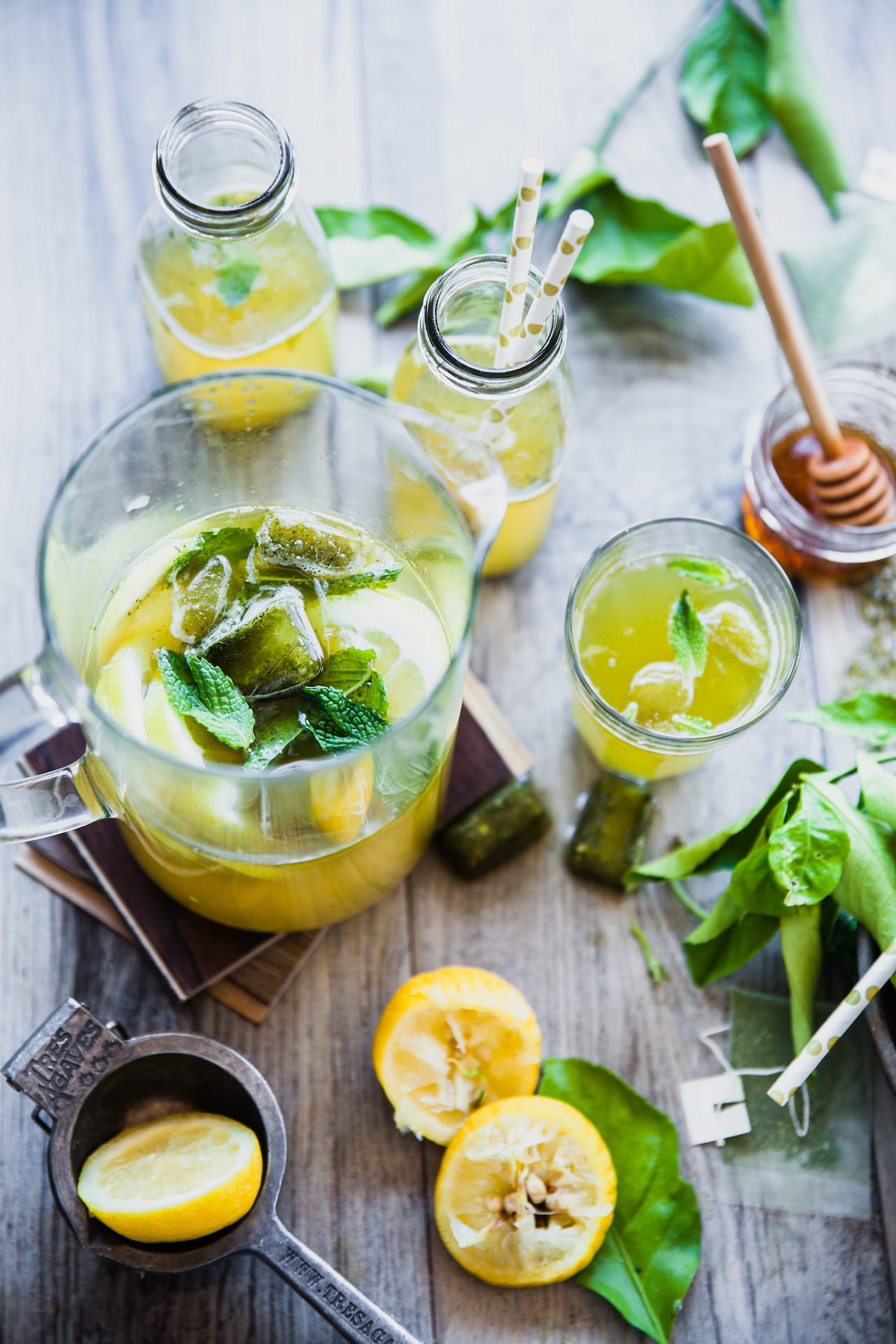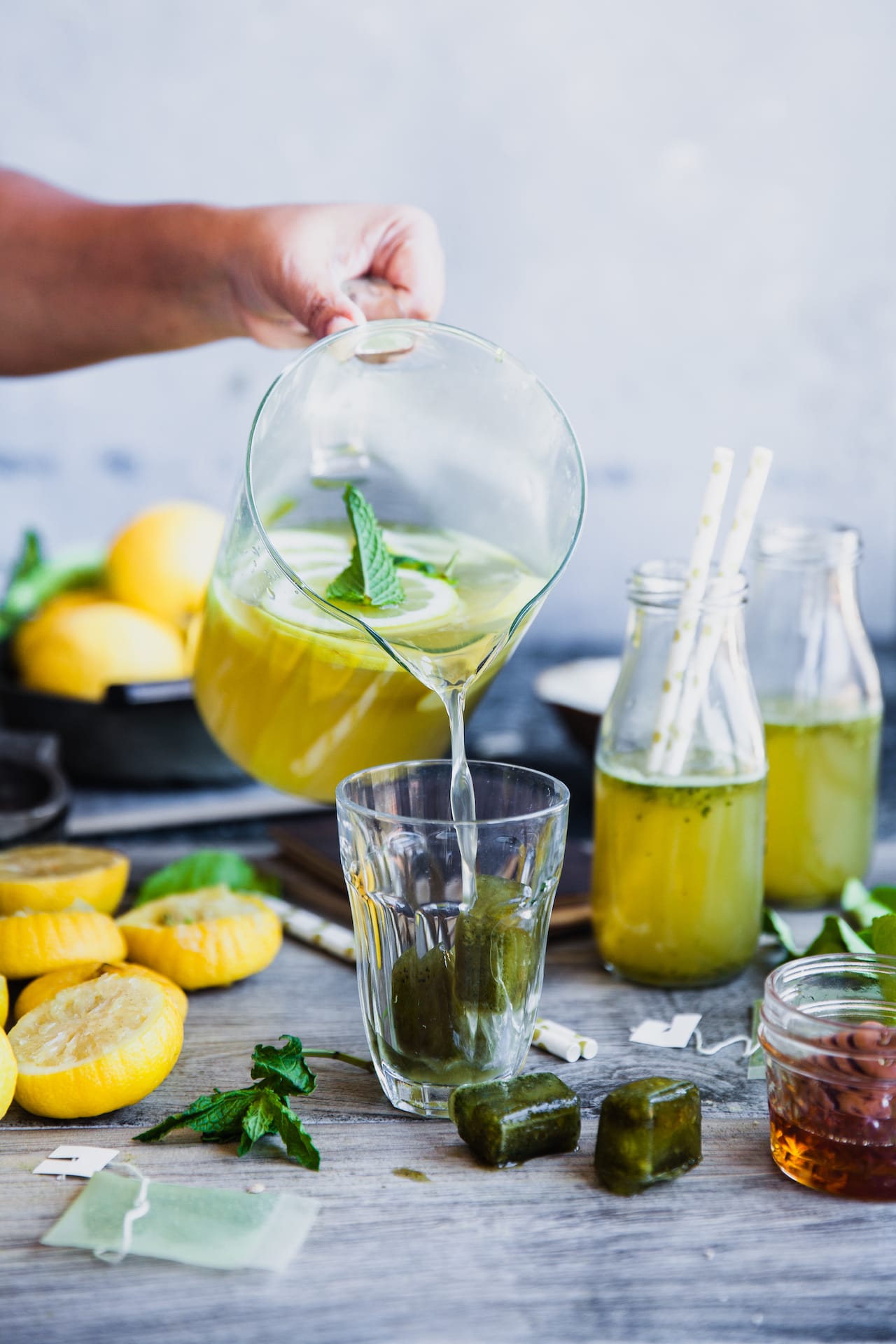 I am a tea lover and my morning ritual starts with a cup of tea. Before I got hooked to green tea, I used to sip a lot of lemon iced tea. But with green tea, the flavor gets elevated to a whole new level. I made a large jar of the green tea lemonade and sipped it all day long. Perfect way to cool down and stay hydrated.
This time, instead of adding just fresh mint leaves, I blended some mint leaves with ginger and froze into ice cubes. Unlike plain ice cubes, which tends to dilute the lemonade flavor, the flavor was releasing slowly and the taste of lemonade was only getting better with every sip.
The key point to remember while making this lemonade is to make sure that you don't steep the green tea for more than 5 minutes or else it will taste bitter. I also allow the green tea to cool down a bit before adding fresh lemon juice and mint ice cubes.
Green Tea Mint Lemonade
Ingredients
for the mint cubes
½

cup

fresh mint leaves

1

inch

fresh ginger

1

cup

water
for the lemonade
2

Meyer lemons

2

green tea bags

4

cups

water

2

tablespoons

honey

fresh mint leaves

few slices of lemon
Instructions
For the mint cubes, blend mint and ginger with water. Strain it and then pour it in the ice cube tray. Place the tray in the freezer to set.

For the lemonade, place 2 cups of water in a pot and bring to a boil. Switch off the heat and drop the tea bags into the pot. Allow it to steep for 3 minutes. Then, discard the tea bags.

Pour the cooled green tea into a pitcher and squeeze the fresh lemon juice. Drizzle in honey and pour 2 cups of cold water. Give it a stir and taste. If you prefer it sweeter, drizzle more honey. Add a few lemon slices and fresh mint leaves to the pitcher.

Serve with mint ice cubes.
Nutrition