Last week was one crazy, busy and fun week! Our friends were here from NJ and the whole week was all about parties, delicious food and too many late nights 🙂 The weather was however, not too supportive. It was raining the whole week, bad storm and chilly winds. It made me wonder that if the winter was back again? Anyways, the weather forecast for this week looks good and may be, the rain will finally stop.
I have a lot of catching up to do in the blogging world. I have missed a lot of recipes in the last week and a half. I was hardly getting any time to go online! There was a lot of interesting cooking happening in my kitchen and I can't wait to share it with you guys. Talking about today's recipe, this is more of a typical Indian dish and my Mom used to make egg curry a lot.


This is one of my favorite egg curry - easy to cook, absolutely tasty and goes well with either rice or parathas or just plain phulkas. If potato is one of my favorite vegetable, then egg would be one of my favorite protein. I think I am eggaholic 😛 Give me an egg in any form and I will love it.. I never get tired of them, even if I have to eat them back to back for days. I know when you think of egg, you think of breakfast. But the best part about eggs is that it can be an appetizer or main course or even desert!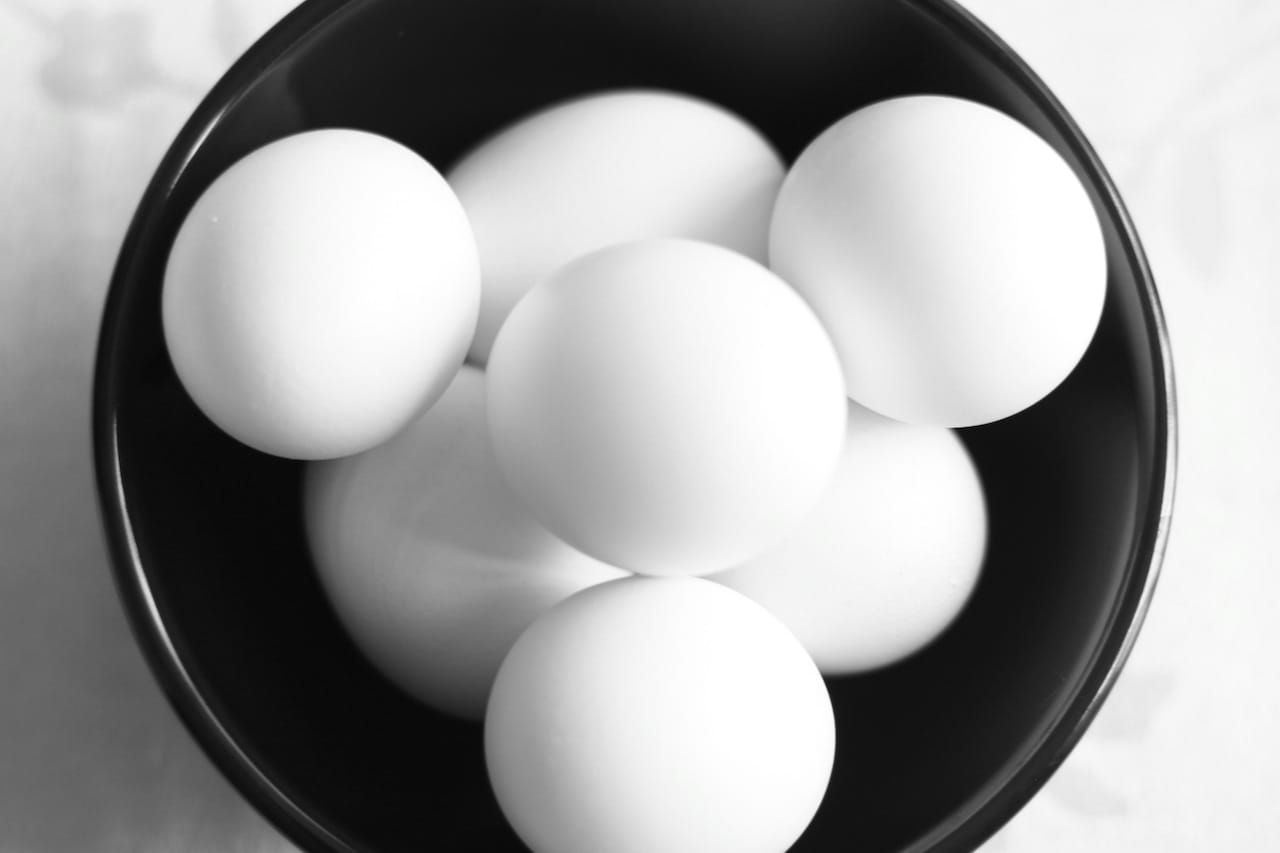 So, which came first.. Egg or Chicken??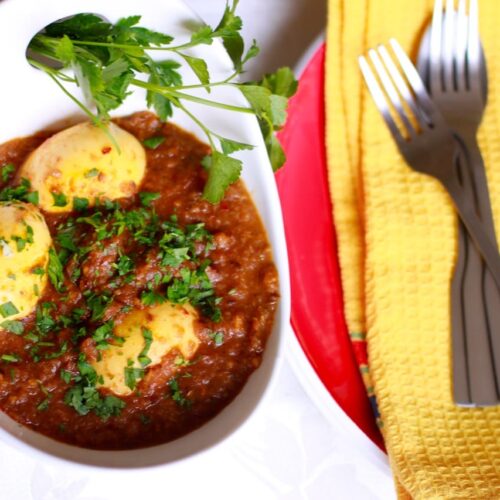 Egg Masala
Ingredients
4

large eggs

(hard boiled)

1

medium onion

(finely chopped)

1

medium tomato

(finely chopped)

1

tbs

cumin seed

1

teaspoon

chilly powder

4

garlic cloves

(finely chopped)

1

tbs

ginger

(finely chopped)

1

teaspoon

coriander powder

2

tbs

finely chopped cilantro

(for garnish)

salt

pepper

oil
Instructions
Hard boil the eggs and peel off the shells.

In a deep pan or a wok, heat some oil and saute the boiled eggs for a while. You need to brown them a little. Once done, keep them aside.

In the same pan, add some more oil(if requireand saute ginger, garlic and cumin seeds for two minutes.

Add onions, season with some salt and pepper and cook till onions are translucent.

Now, add the tomatoes to it and cook for another few minutes.

Transfer the whole content to a food processor and blend it to a thick gravy.

Pour them back to the same pan and add coriander powder, chilly powder and cook it for some more time.

Add the boiled eggs to the gravy and pour 1 cup hot water. Then, let it cook for another couple of minutes.

Check for salt and if required, add some.

Garnish with chopped cilantro and serve it hot with layered paratha or any bread of your choice.
Nutrition
Sharing this recipe with Let's do Brunch by April