I probably say this a lot and it's true — I love trying out new cuisines and exploring new flavors. When the world has so much to offer, why stick to just one kind of food? I am always on the hunt, looking for something new to try and thankfully, my husband also enjoys the journey. Having said that, as much open minded as we are towards food, we are not all that adventurous to try out something bizarre. Bottom line — it has to smell good, sound good or at the most, look good.
While reading Ana Sortun's Spice: Flavors of the Eastern Mediterranean, I learned about a spice mix called Dukkah (say Dooh-kah), which can also be spelled as Duqqa or Dukka. My Indian friends might automatically relate to the word 'suffering' or 'stress' because that's what it means in Hindi (kind of). Trust me, it's nowhere even close to anything sad.
It has a robust flavor, looks rustic, tastes nutty and can bring immense joy to your belly. This crumbly spice mix is mostly used as a bread dip with olive oil.
Dukkah – The famous Egyptian spice blend has way too many versions than one can even imagine. With nuts and whole spice seeds as the key ingredients, various doors of possibilities automatically open up making it very versatile. If you are allergic to one kind of nut, you can pick the one that you can eat. Even if you don't have the spices mentioned out here, improvise and pick something else which might have a fairly close flavor.
For now, I am happy with this combination and will let my creative-hat rest for a while.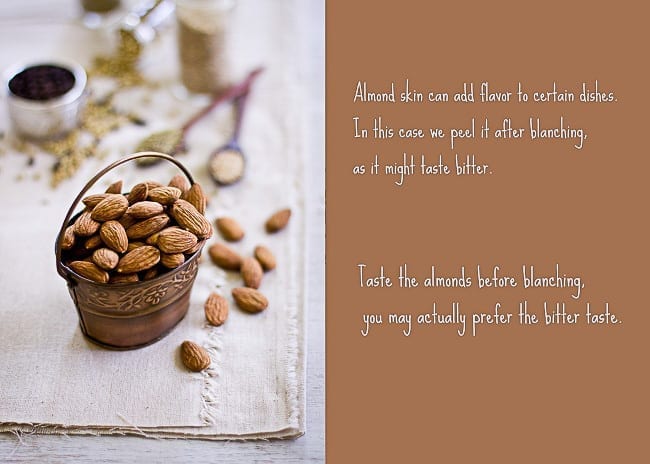 I used this spice in a lot of different dishes. To mention a few — lentil soup, fish cakes, sprinkled it on fish before pan-frying it, added it on roasted vegetables, salad, yogurt sauce (raita)…
But first, let's get some bread, a good quality extra virgin olive oil and enjoy it the authentic way — as a dip!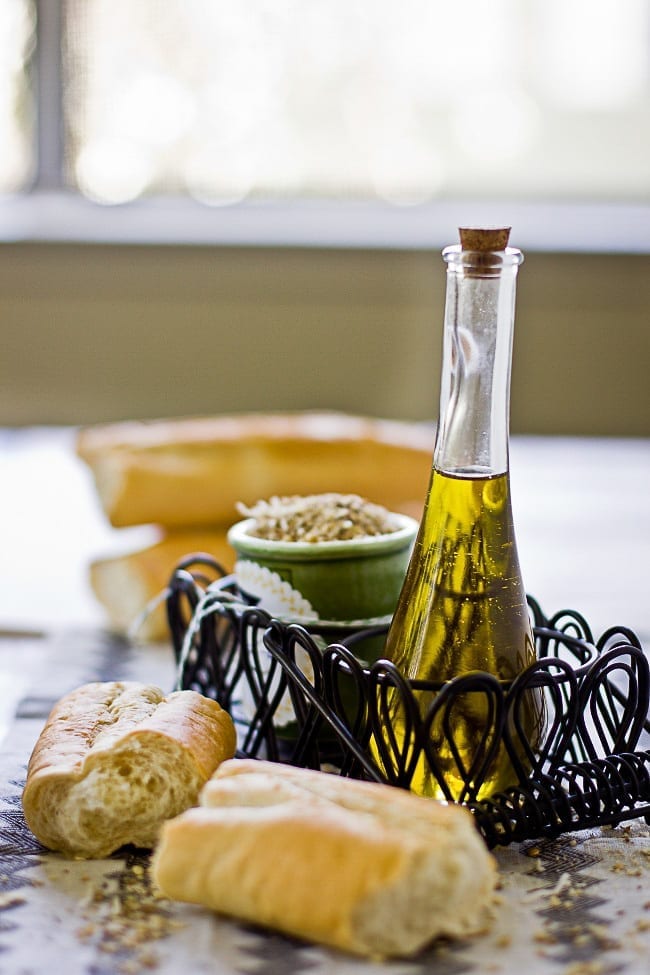 My advice, do not make it in a huge batch. It looses its flavor eventually. The reason why I always prefer making spice mixes at home is because it remains fresh and is always more flavorful.
Making Dukkah would take hardly 10 minutes. So, make it in small batches and store in a cool, dark place for no more than a month.
Print Recipe
Dukkah – Middle Eastern Spice Mix
Ingredients
1

cup

almonds

blanched and skin removed

1/4

cup

coriander seeds

2

tablespoons

sesame seeds

3

tablespoons

cumin seeds

1

tablespoon

freshly grated pepper

2

teaspoons

fennel seeds

2

teaspoons

coconut flakes

1/4

teaspoon

salt
Instructions
blanch the almonds
Pour the almonds in a bowl and cover it with hot water.

Let it stand for 1 minute, drain the hot water and rinse under cold water.

Pat dry and peel off the skin.
make the spice
Once the almonds are blanched, layer them in a tissue paper and let it dry completely before you grind them.

Dry roast the spices (coriander, cumin and fennel) separately and then using a coffee blender or a mixer, grind them to a rough dust.

Dry roasts the sesame seeds and keep them aside.

In a bowl, mix the ground spices, ground almonds, sesame seeds, coconut flakes, freshly grated pepper and salt.

Store it in an airtight jar, like any other spice mix.
Notes
1. Blanching almonds is not a must. It just helps in removing the bitterness than can come from the skin.
2. I prefer not to roast the coconut flakes but you could always roast them.
Nutrition