No matter how hard I try to think and dig my brain, there would not be any interesting memories about soup from my childhood! I don't think Mom ever made a soup from scratch. It was always the instant, packaged soup that was quickly whipped up to keep us warm during the monsoon season. And, we always loved those packaged soups.
Irrespective of the season, a soup can be the most comforting meal to enjoy with some bread on the side.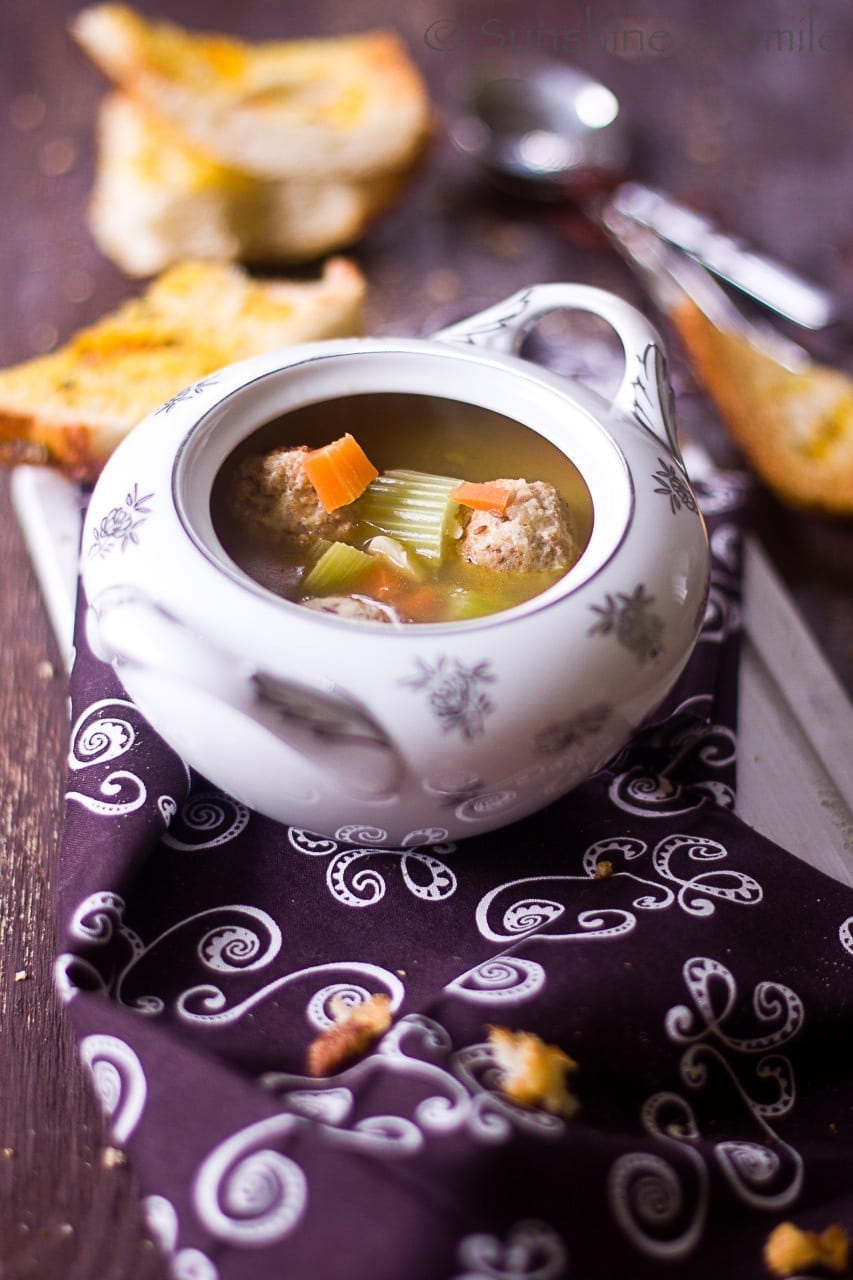 Although, we mostly prefer a creamy vegetable soup for dinner, this light clear soup was a delightful treat for the tummy. Fresh vegetables, flavored with spices and herbs, meatballs for the extra protein and orzo for that starchy creaminess in the broth.
I am sure even noodles or spaghetti will taste great along with the meatballs. I just decided to use orzo as it's my personal favorite pasta for any soup. And, it fits perfectly fine next to the tiny meatballs. That's just my silly theory!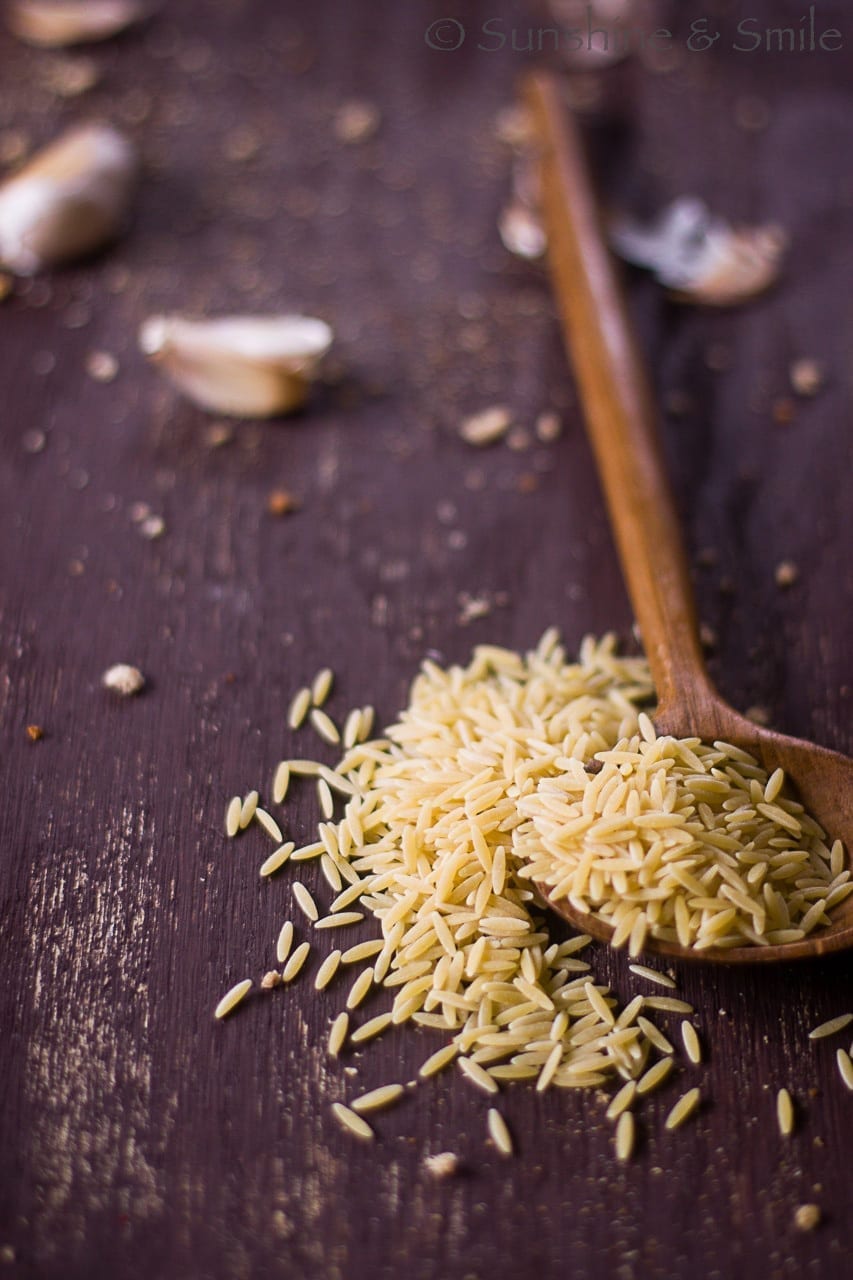 For my vegetarian friends who don't eat meat, I am sure that veg balls will taste equally good. Grate some veggies, add dried herbs or spices, mix it properly, bind it with little bit of flour and you are set to make veg balls for the soup.
The meatballs should be made before you start preparing the soup. It's just pan fried to give a golden crust and later dropped in the soup to cook through.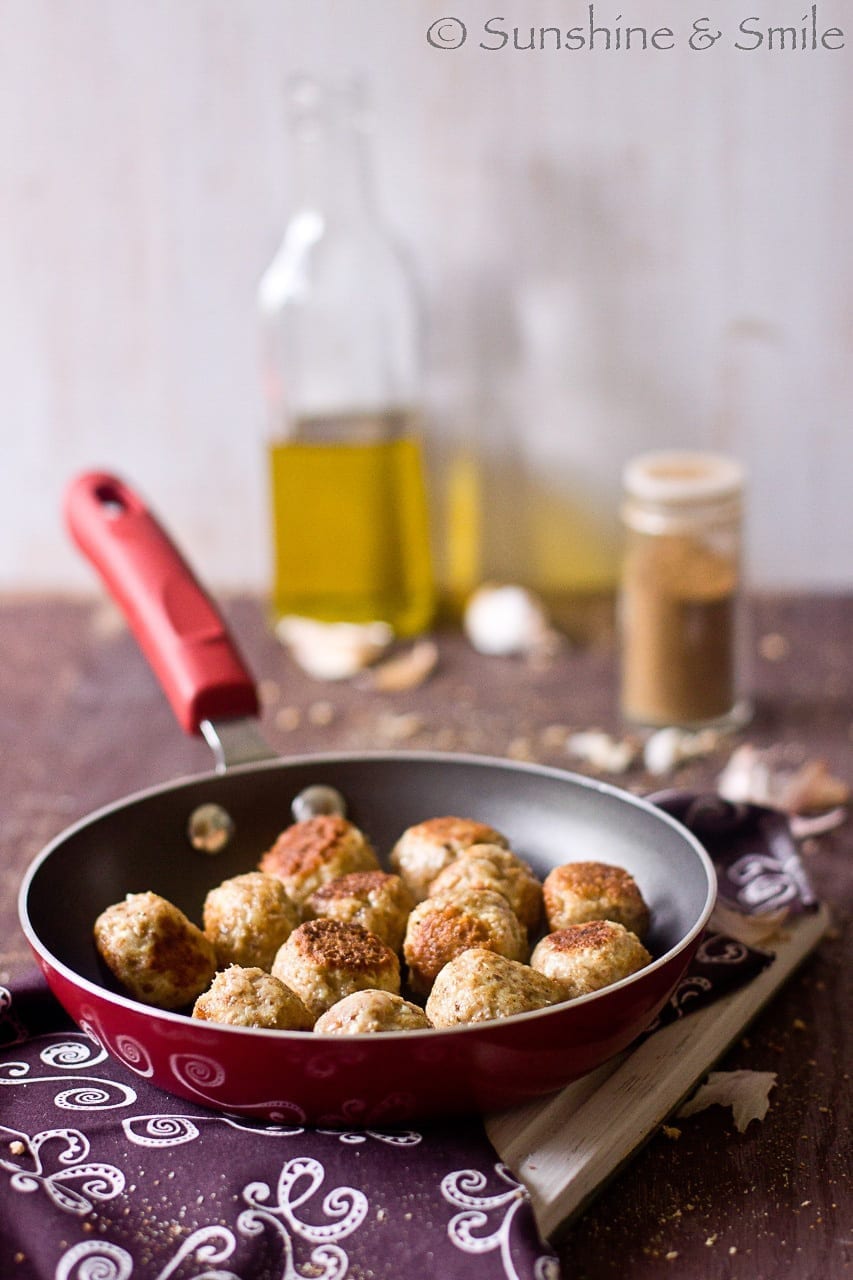 This soup doesn't have any rules and you can throw whatever vegetables you like in the pot. Just cook the veggies until they're tender and soup will be ready for supper. Inspiration for this recipe came from the Bon Appetite Magazine
If you are wondering why the bread looks orange? It's the compound butter, which I am finding really hard to stay away from!
Meat Balls and Orzo Soup
Ingredients
for the meatballs
1

cup

minced chicken

1

cup

bread crumbs

1

teaspoon

cumin powder

1

teaspoon

chili powder

1

egg

2

cloves

of garlic

(grated)

¼

cup

grated parmesan cheese

salt and freshly grated pepper

2

tablespoons

oil to pan fry the meatballs
for the soup
1

tablespoon

butter

1

inch

ginger

(grated)

2

bay leaves

2

carrots

(cut in bite size)

½

celery stalk

(cut in bite size)

½

cup

orzo

1

tablespoon

fresh or dried basil leaves

2

cups

of water or broth

juice of ½ lemon

salt for seasoning

grated parmesan for garnishing
Instructions
Prepare the meat balls
In a mixing bowl, add all the ingredients (except oil) and mix until everything is properly combined.

Make tiny balls and keep it aside.

In a pan, heat the oil and fry the meatballs rolling it frequently to give it a nice brown crust.
Prepare the soup
In a deep pan, heat the butter.

Drop grated ginger, bay leaves and give it a stir.

Add celery, carrots and cook for about 2 minutes.

Season with salt and add basil leaves. Cook for couple more minutes.

Now, add broth or water to the pan.

Once it starts boiling, add the meatballs and let it cook for about 5 minutes.

Add orzo to it, season with some more salt and let it cook for 8 minutes.

Pour lemon juice and check for salt one last time.

Discard the bay leaves and serve the soup with some grated parmesan on top for garnish.
Notes
The cooking time of meatballs will depend on the size of the balls. Orzo takes about 7 to 8 minutes to cook and keep that in mind before you drop orzo in the soup.
Nutrition